Unreleased content

This article is about content that has yet to be released. Some of the information may be inaccurate or likely to change.
Wood Power Plant
Population
-3
Size
4 x 4
Unlocked
Level 20, Unique
Cost
Gold
60,000
Iron
4,200
Concrete
4,200
Construction Time
1d 12h
Sell Price
 10  10
Reward for Raiding
 75
Reward for Occupation
 285
"Money is power, but you know what else is power? Power. This plant will allow you to supply even more energy than before, allowing you to build better buildings."
— In-game Description
Currently no further information or images available about this building.
This building only exists in the game files:
Full name: Wood Power Plant
Other name: Wood-burning Power Plant
Game file name: comp_pwrPlant_wood
Animation
Edit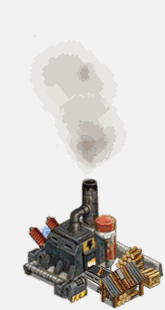 Ad blocker interference detected!
Wikia is a free-to-use site that makes money from advertising. We have a modified experience for viewers using ad blockers

Wikia is not accessible if you've made further modifications. Remove the custom ad blocker rule(s) and the page will load as expected.